Custom Search
Bird Directory
For Pet and Wild Birds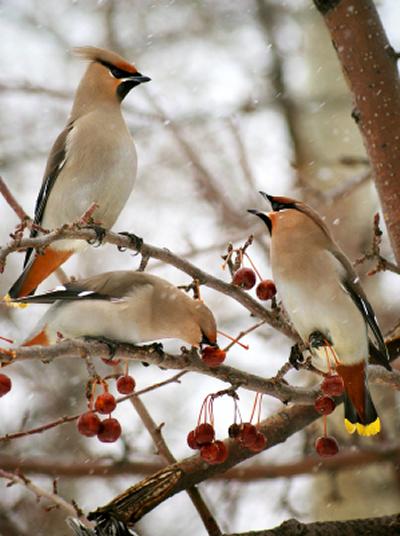 Welcome to the BirdSites.net, a human-edited Bird Directory for both pet and wild bird sites. Here you'll find birding resources and supplies, pet birds, pet bird supplies, bird husbandry info, birding vacations, and more.
We are a human-edited bird directory and so you will only find quality sites here. In fact, we are one of only a few hand-coded Web directories on the Web. This means there are no automatic submissions - each site is manually added to the directory.
Our directory has lots of great bird sites so please browse our categories. You'll find many excellent sites here.
If you are the owner of a bird site please Add Your Bird Site to our Directory.
Featured Bird Sites
Latest Articles
Categories
Latest Bird Links
Nature Surveys and Photography
Blog for birding trips with lots of birding and photography stories written during wildlife tours in Bulgaria and abroad. Description of guiding services for birdwatching trips in Bulgaria, Northern Greece, and Oman.
Added June 25, 2016 - Category: Birding Vacations & Tours
---
Bird Watching.net
Bird watching is a fun and entertaining activity, especially if you share your passion for birding with your friends or family. Watching the birds in the air or in the trees is already a very pleasant experience. Check out our reviews on bird watching gadgets.
Added June 25, 2016 - Category: Birding Resources
---
Arizona Native Wildlife
We focus on wildlife health, including avian health, diseases, and rehabilitation, as well as conservation issues and topics. Our goal is to ensure the conservation of native species and the protection of biodiversity for the health of human and wildlife populations worldwide.
Added June 22, 2016 - Category: Bird Health
---
Holidays to Tanzania
Affordable Tanzania Safaris, adventure and beach holiday safaris to Tanzania.
Added May 27, 2016 - Category: Birding Vacations
---
Bird Watcher Buddy
Whether you are looking for a birding friend or a birding lover, Birdwatcher Buddy creates a fun and comfortable environment where you can search from the privacy of your own home! No need to get muddy for this search!

You can go on birding trips together or plan to see the world together and look for that special bird. We also welcome members who love to share bird and nature photography, botanical study, butterfly discovery and other nature passions.

Won't it be wonderful to share your backyard birding stories or possibly blend your birding habitats together one day? It truly makes life worth living to share a passion with a loved one or a special friend.

Birdwatcher Buddy also promotes finding that special non-romantic birding buddy, someone you can bird with while visiting a new town or in your own area. Don't wait and sign up today and start your search for the "rarest bird" of all!

Please fill out our quick registration form and start searching today. Membership is free. Happy Searching!

Find someone today who will share your passion for birds and birding! Photos, E-mail and Chat! Sign Up Today for FREE!!
Added May 1, 2016 - Category: Birding Resources
---
Browser Games
|
Friv
|
Juegos Friv
|
Best Animal Sites
|
Two Little Finches
|
Click Here to Visit birds
|
Ultimate Top Parrot Sites
|
Top Animal Loving Sites